Season of Creation Festival (1 Sept - 4 Oct)
Between 1st September (Day of Prayer for Creation) and 4th October (the Feast of St Francis of Assisi, the patron saint of ecology), religious leaders around the world urge the faithful to attend to our care for creation. Read more about the Season of Creation here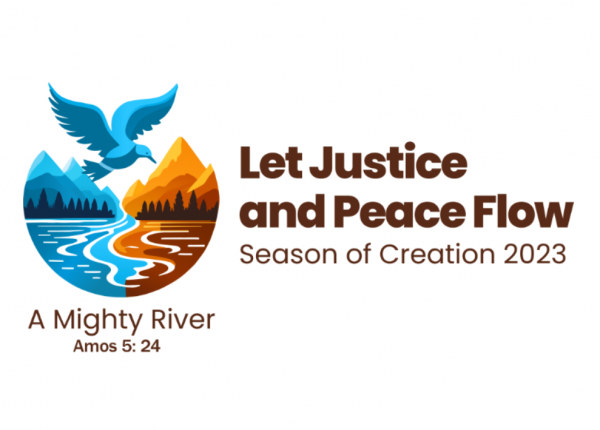 The Season of Creation website says:
Prophet Amos cries out: "But let justice roll on like a river, righteousness like a never-failing stream!" (Amos 5: 24) and so we are called to join the river of justice and peace, to take up climate and ecological justice, and to speak out with and for communities most impacted by climate injustice and the loss of biodiversity.

As the people of God, we must work together on behalf of all Creation, as part of that mighty river of peace and justice.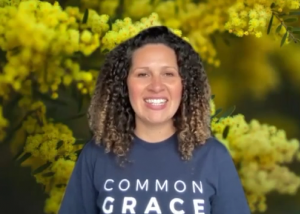 EVENTS 2023
Accessible Book Club - starts 7th September, online (link to come…)
Accessible Book Club is a way for all Gippsland Anglicans to join in a friendly and welcoming group to read and discuss a recommended book. Using radio and online places, people from all corners of Gippsland can connect and grow during Season of Creation 2023. It's easy to join in! Each week, read a chapter of the chosen book, or listen on 103.9 Life FM. Then come to an online catch up to share your ideas. You'll need internet access for the group time - we will use Zoom. Your Parish will help if you don't have that at home.
Here is the meeting link to use each week: https://us02web.zoom.us/j/83279996650
The book we are discussing is Coming Home, by Jonathan Cornford, Morning Star Publishing. Their review says:
Coming Home seeks to make a real and practical connection between faith, the way we live, and the great ethical and environmental challenges of our time. The review on the [Publisher's website](https://morningstarpublishing.net
Information
| | |
| --- | --- |
| Week 1 - Introduction and Chapter 1, Hospitality | Life FM broadcast 103.9 FM, Sunday 3rd Sep, 6:30 AM (repeats on Wednesday 6th September). Online discussion: Thursday 7th September, 6-7 PM |
| Week 2 - Chapter 2, Work and Leisure | Life FM broadcast 103.9 FM, Sunday 10th Sep, 6:30 AM (repeats on Wednesday 13th September). Online discussion: Thursday 14th September, 6-7 PM |
| Week 3 - Chapter 3, Consumption | Life FM broadcast 103.9 FM, Sunday 17th Sep, 6:30 AM (repeats on Wednesday 20th September). Online discussion: Thursday 21st September, 6-7 PM |
| Week 4 - Chapter 4, Sustainability | Life FM broadcast 103.9 FM, Sunday 24th Sep, 6:30 AM (repeats on Wednesday 27th September). Online discussion: Thursday 28st September, 6-7 PM |
| Week 5 - Chapter 5, Giving | Life FM broadcast 103.9 FM, Sunday 1st Oct, 6:30 AM (repeats on Wednesday 4th October). Online discussion: Thursday 5th October, 6-7 PM |
| Week 6 - Chapter 6, Savings and investment | Life FM broadcast 103.9 FM, Sunday 8th Oct, 6:30 AM (repeats on Wednesday 11th October). Online discussion: Thursday 12th October, 6-7 PM |
| Week 7 - Chapter 7, Debt | Life FM broadcast 103.9 FM, Sunday 15th Oct, 6:30 AM (repeats on Wednesday 18th October). Online discussion: Thursday 19th October, 6-7 PM |
| Week 8 - How do these things affect our relations with others, the Earth and God? | Life FM broadcast 103.9 FM, Sunday 22th Oct, 6:30 AM (repeats on Wednesday 25th October). Online discussion: Thursday 26th October, 6-7 PM |