| The Diocesan Registry is located at 58 Marley Street, Sale. Apart from the Bishop the following positions are located in this office:
  - The Registrar or business manager
  - Finance Officer
  - Administrative Officer
  - Bishop's Chaplain
  - Executive Support
  - Archivist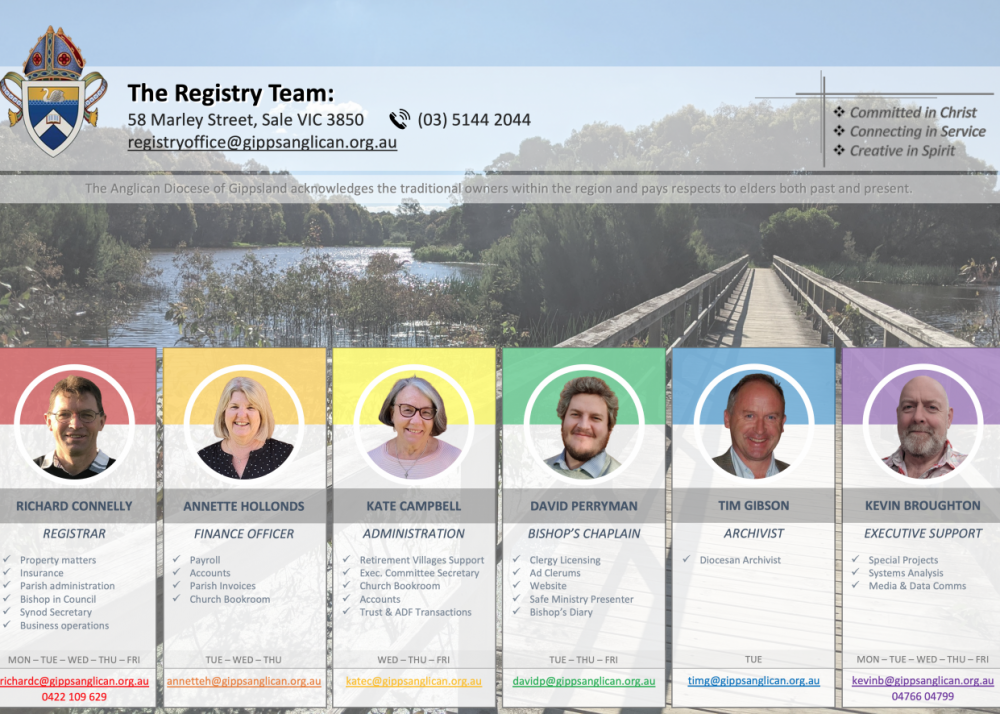 Richard Connelly – Registrar
With accountability and reporting responsibility to the Bishop and the Bishop-in-Council, the Registrar is responsible for the effective management of the financial, administrative, legal, and secretarial functions of the Anglican Diocese of Gippsland. He is responsible the financial reporting to Bishop-in-Council and Synod and to the Trusts Corporation on property matters. He is the executive officer to all major bodies within the Diocese including the Diocesan Corporation of which he is the company secretary. He is also a member of the Board of Gippsland Anglican Retirement Living Limited.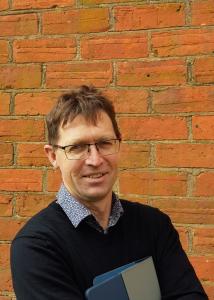 Annette Hollonds – Finance Officer
The Finance Officer reports to the Registrar and performs a range of financial and administrative duties. She is responsible for all major bookkeeping functions including all activities up to trial balance and the production of Balance Sheet and income and expenditure statements. She also manages the diocesan payroll system.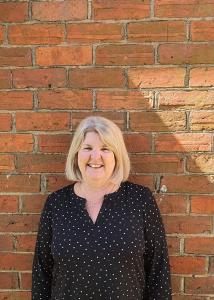 Kate Campbell – Administration Officer
Duties include reception, management of the Church Bookroom (Church supplies), assisting the Finance Officer on a range of financial tasks including invoicing, electronic payments and customer service in relation to the Anglican Development Fund. Carry out mailings for the Diocesan Synod and other meetings. Undertake administrative projects for the Bishop and the Registrar.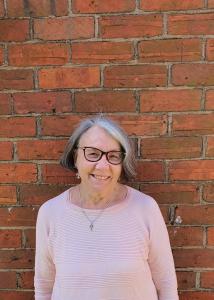 David Perryman – Bishop's Chaplain
The Bishop's Chaplain assists the Bishop in their ministry and mission. The Bishop's Chaplain also oversees the Diocesan Website and Diocesan Social Media pages.