back
back to calendar
Securing Food in a Changing Climate
EVENT DATE: February 15th, 2023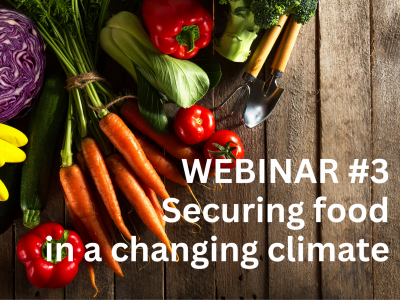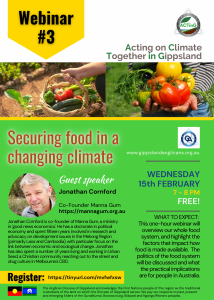 Continuing on from the success of our first two climate action webinars in September and November 2022, the ACTinG group of our Diocese warmly invites you to the next conversation with Jonathan Cornford, Co-Founder of Manna Gum. a ministry in 'good-news economics'.
Jonathan will overview our whole food system and highlight the factors that impact how food is made available. The politics of the food system will be discussed and what the practical implications are for people in Australia. Jonathan will join in a Q&A/discussion with webinar attendees.
Relax with a cuppa or a glass-of-something, and join us on Wednesday, 15th February, 7-8 PM from the comfort of your own home.