back
back to main news
A Service from St Paul's Sale for the Last Sunday after Epiphany
February 13th, 2021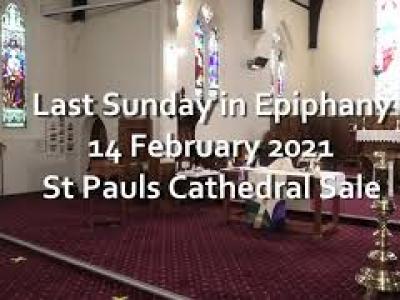 My dear brothers and sisters,
On a weekend in which we are once again unable to gather for worship – for reasons that are entirely understandable, if painful – we are pleased to offer this pre-recorded Eucharist from St Paul's Cathedral, Sale.
I am joined in the sanctuary for this service by the Dean, Susanna Pain, and The Revd Cathy Turnbull, Missional Deacon to the Eastern Region (Bushfire Recovery). Christine Morris kindly operated the camera at short notice, and the Registrar has edited the video for distribution.
Dean Susanna's homily is a timely and pastoral encouragement to us as we focus on the Transfiguration gospel set for this Sunday.
We are also planning to record a service for distribution prior to Ash Wednesday, which we hope may be of assistance to you and your people, alongside any resources you may be able to provide locally.
We have been assured of the prayers of Anglicans from around the national communion at this time, and you are of course in mine as we navigate this period of lockdown.
Grace and peace in our Lord Jesus Christ, +Richard
— The Rt Revd Dr Richard Treloar Bishop of Gippsland