back
back to main news
A Service of Evening Prayer from Bishopscourt Chapel for the 4th Sunday after Pentecost
June 19th, 2021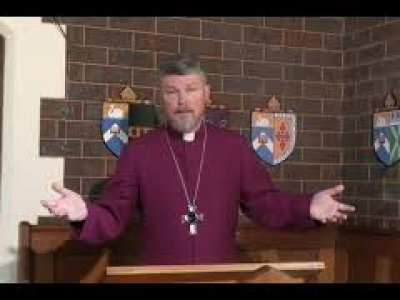 Welcome to Evening Prayer from the Chapel of Bishopscourt in Sale.
This 30-minute service follows the order for Sunday Evening, which can be found on page 387 of the green prayer book (ABPA), or on ePray using the App which can be downloaded to your phone or device from your App store.
In a short 'narrative style' homily I reflect on the 'inner storm' of the Gerasene demoniac in chapter 5 of Mark's gospel, as provided in the lectionary for Evening Prayer – the passage that immediately follows the calming of the (outer) storm, which we hear in the morning on this Fourth Sunday after Pentecost in Year B.
You are welcome to join in the service from home if you have access to the text via one of the means above, or to sit quietly, listen, and let the liturgy speak to you in whatever moment and place you find yourself this weekend.
I hope this small offering is helpful as we join in prayer with and for those across our diocesan family and beyond who are riding through the various storms of life.
Grace and peace, +Richard