back
back to main news
Advent Sunday from Bishopscourt Chapel
November 27th, 2021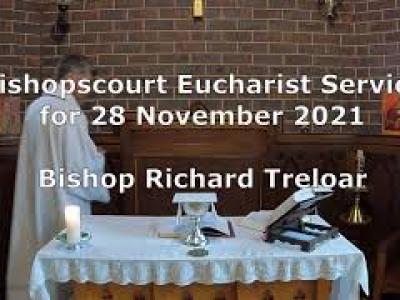 Dear sisters and brothers,
Greetings on this First Sunday of Advent!
In this 30-minute pre-recorded service from the Chapel of Bishopscourt I offer a brief reflection on the gospel text for the start of Year C of the lectionary cycle.
I'm helped in this by the presentation of Dr Bob Derrenbacker, Dean of Trinity College Theological School, who opened up this reading at the Ecumenical Advent Conversation at The Abbey on Friday, concluding with a quotation from Audrey West of Moravian Theological Seminary in Bethlehem (Pennsylvania) that helps us to apply the apocalyptic imagery of Luke's gospel to our own context.
We hope the video recording of all the presentations from that day will soon be available on the Diocesan website.
In future weeks I look forward to recording from the Cathedral Parish again with our Acting Dean The Revd Liam Matthews, who begins his locum ministry there this weekend, and the St Paul's Sale team.
As we begin our journey towards the Feast of the Incarnation, may we be filled with the joyful expectancy of this great season.
Grace and peace, +Richard