back
back to main news
Appointment of a new Registrar!
February 7th, 2019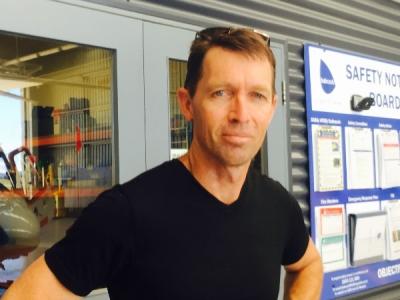 The Bishop is delighted to announce the appointment of Mr Richard Connelly as the next Registrar of the Diocese of Gippsland.
Richard grew up in Gippsland, the son of The Revd Canon Dr James (Jim) and Anne Connelly, and a former student of Gippsland Grammar.
He is currently Deputy Director of Professional Standards in Gippsland, Deputy Chair of the Board of St Paul's Anglican Grammar School, and is an active worshipping member of the congregation at St Paul's Warragul, where he has served as a Warden and Treasurer.
Richard comes to this role with a wealth of experience in the fields of governance and law, having held professional positions in Child Protection, and as the Principal (and business manager) of a law firm providing family law services. He is widely regarded as a person of great integrity and quiet dedication, with a keen intellect and a gift for understanding, improving, and honouring process.
Most recently he has been serving as Acting Director of Professional Standards for the Dioceses of Melbourne and Bendigo – an experience that has connected Richard with people and structures in the Province and the national Anglican Communion.
Richard will commence in this senior leadership position on 1 July, following the retirement of The Revd Brian Norris on 30 June.
Reflecting on this transition, Richard said, 'I am conscious of the great legacy of Brian Norris, who has served the Diocese faithfully and well over such a long period. It is very humbling to consider the shoes I am to fill, and I look forward to the challenges and opportunities this role will bring.'
A full report on Richard's appointment will appear in the March edition of The Gippsland Anglican, or the Bishop's Ad Clerum of 1 February is available for download below.