back
back to main news
Dr Cath Connelly appointed as Abbey Director
March 7th, 2023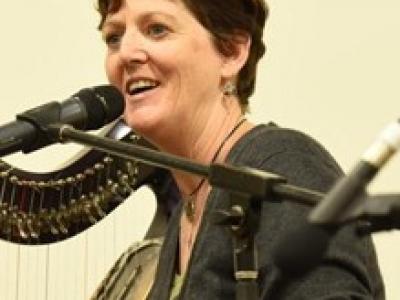 The Abbey Chapter has appointed Dr Cath Connelly to succeed The Revd Edie Ashley as leader of this diocesan mission initiative under the new title of 'Abbey Director', commencing 17 April!
Cath is well known to many Gippsland Anglicans as a retreat and pilgrimage conductor, musician, and member of Anglican Earthcare Gippsland (AEG). She introduces herself a little further here: "I am passionate about enabling people to find an ever-deepening relationship with themselves and this most extraordinary planet on which we live, all held in the oneness of the Divine. I am privileged to be the co-director (since 2016) of the Living Well Centre for Christian Spirituality, a four-year formation program in spiritual direction. I work as a spiritual director, a retreat leader and workshop facilitator. My own spirituality arises from my Anglican tradition and Irish heritage sitting in relationship with the expansive theologies of Creation-based perspectives. We are originally blessed, and all that we are as a species, as a planet, is the outpouring of this realisation. Each year I co-lead pilgrimages to Ireland. As a professional Celtic harpist, I also travel the globe performing and leading workshops in Celtic music and spirituality. I am most at home, however, in my garden, nurturing the vegetable patch and tending to this bit of earth of which I am currently the steward. Twice weekly I am also found volunteering at my local Emergency Relief Centre. I bring all of this to my new role at The Abbey. I am excited to be in a position that honours its history, whilst renewing the vision of how we can unite its three-fold ministry of spirituality, hospitality and the environment. There is a sense that all the rich areas of life I have so far been involved with have brought me to this place of saying 'yes' to shaping The Abbey through these coming years. I have had the privilege of offering several retreats at The Abbey and know already the beauty of the place and the spirit of welcoming that resides there."
Abbey Priest, Edie Ashley, is delighted: 'Cath brings understanding of the big picture … She is gentle and focused, welcoming, determined, and clear thinking. Go well Cath – my thanks and prayers are with you.'
As are the prayers of us all. We are fortunate indeed to have such a well-equipped and committed leader to build on Edie's legacy and to open up new ways for The Abbey to serve the diocesan and wider communities.