back
back to main news
Evening Prayer on the 6th Sunday after Pentecost, at the start of NAIDOC Week
July 3rd, 2021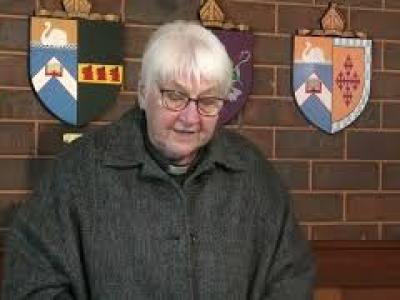 In this 30-minute service of Evening Prayer from the Chapel of Bishopscourt in Sale, The Revd Edie Ashley and the Revd Aunty Phyllis Andy lead our reflections and intercessions as we connect the gospel text for Sunday morning with the theme of this year's NAIDOC Week: Heal Country – Heal our Nation.
NAIDOC Week 2021 coincides with two significant anniversaries, as I explain in my introductory remarks, and so the service includes some of the readings and prayers used for the 150th anniversary of The Coming of the Light, which we join with our Anglican brothers and sisters from the Torres Strait Islands in observing. For more information, please go to: https://www.abmission.org/pages/torres-strait-the-coming-of-the-light-2021.html
We hope you find this online offering for Sunday evening worship helpful, and I'm grateful to Phyllis and Edie for their ministry on this important occasion, and to the Registrar for filming the service and editing the video file.
Grace and peace, +Richard