back
back to main news
Getting to know Philip Muston
May 23rd, 2020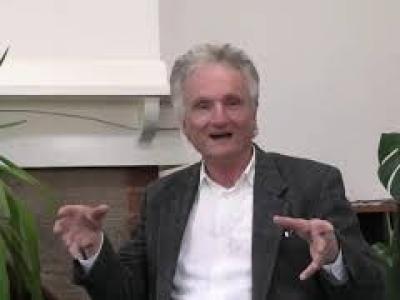 A 'fire-side chat' with The Revd Canon Philip Muston
Philip is the Rector of the Parish of Lakes Entrance and Metung.
Following his preaching in the pre-recorded Eucharist for the Seventh Sunday of Easter (which can be accessed HERE), we recorded an interview with Phil in the Registry Office at Chapter House, as part of the 'Getting to know you' series.
Philip shares his experience of being Administrator of the Diocese on two occasions, and opens up about his memories of +John McIntyre, 'Johnny Mac' to those close to him. He reflects on +John's commitment to Aboriginal Ministry in the Diocese, their shared journey of trying to find a place in the church, his own calling to ordained ministry, and what the Spirit might be saying the churches in the COVID-19 experience. Join Canon Philip and Bishop Richard for their conversation, which you can view HERE.
An audio version is available here