back
back to main news
New Ministry at Neerim South UCA Anglican Co-Operating Parish
July 12th, 2021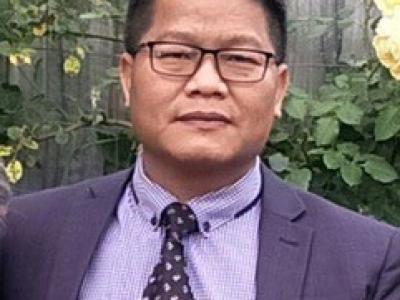 We join with our friends in the Uniting Church of Australia to celebrate the joyful news of the appointment of The Revd Gospel Hrilvelthanga Ralte to the Co-Operating Parish of Neerim South.
We celebrate with the people of Neerim South even as we continue to pray for those parishes in our Diocese still awaiting the appointment of a priest. The notice released by the UCA is below.
New Ministry at Neerim South UCA Anglican Co-Operating Parish
The Presbytery of Gippsland is pleased to announce that the Rev. Gospel Hrilvelthanga Ralte has accepted a call to the Wattlebird Ministry Team, with pastoral responsibility for the Neerim South UCA-Anglican Cooperating Congregation and the Bunyip District Uniting Church Congregation, commencing on 1st January 2022.
Before joining a full-time placement at Ulverstone and Sprent Congregations, Tasmania in November 2017, Gospel served as a supply minister at Noble Park Uniting Church. In 2019 Gospel was recognized as a Minister of the Word within Uniting Church in Australia, through our process of reception of ordained ministers from other denominations.
Originally from the Methodist Church in Upper Myanmar, Gospel has served as a minister, evangelist, missionary, and teacher in a variety of places including Malaysia and in a very wide range of other roles. He has earned degrees in theology, engaged in research, and takes continuing theological education seriously.
Gospel plays guitar and sings, composing songs in Burmese, Mizo Chin and English, and some of his songs are recorded by other artists. He writes poetry, articles and books in the Mizo Chin dialect, Burmese and English for several magazines, and has published one book in English and two books in Mizo Chin.
Since 2019 Gospel has been participating in the wider work of the church as a member of the Tasmanian Presbytery's Pastoral Relations Committee. Gospel and his wife Grace were volunteers at the Uniting Church Assembly meeting in 2018 and members of 2019 and 2021 Vic-Tas Synod meetings. Gospel lives with his wife, Grace, a lay preacher in training, and their two young-adult children; daughter, Gloria, and son, Ebenezer. Gloria and Ebenezer are now completing their year 12 at Leighland Christian School in Ulverstone.