back
back to main news
Passing of Bishop Arthur Jones, 9th Bishop of Gippsland
July 13th, 2021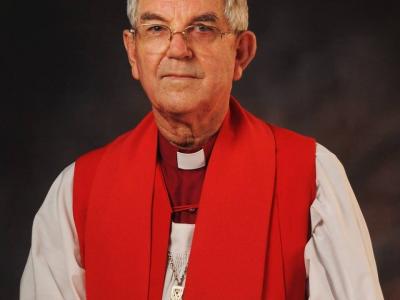 The Diocese of Gippsland mourns the passing of its ninth Bishop, The Rt Revd Dr Arthur Jones.
Please find Bishop Richard's Ad Clerum from Sunday 11 July available for download below.
Bishop Arthur's Requiem Eucharist will be held at St Paul's Cathedral in Sale on Tuesday 3 August at 11am. This will enable +Arthur's daughters (among others) who live in COVID-affected areas interstate to attend in person. Due to current restrictions in effect in Victoria, numbers will be subject to density quotient, and in consultation with the family we will be inviting mourners to pre-register for the service by emailing: registryoffice@gippsanglican.org.au
We regret we cannot guarantee at this stage that we will be able to accommodate everyone who would hope to be present, and thank you for your patience and understanding. The service will be live-streamed for any who, for whatever reason, are unable to be present.