back
back to main news
Revd Dr Dean Spalding appointed Rector of Trafalgar
June 26th, 2022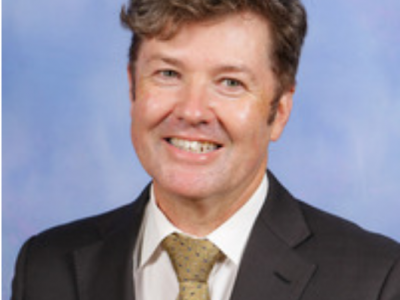 It is with great pleasure that the Diocese can share the good news of the appointment of The Revd Dr Dean Spalding as Rector of Trafalgar!
The Revd Dr Dean Spalding was ordained priest eighteen years ago, and has served as Chaplain to Grimwade House (Melbourne Grammar School's primary campus), as the Dean of Studies to Perth's Wollaston Theological College, as the Rector of Drouin, and, most recently, as an assistant chaplain and teacher of mathematics and Christian studies at St Paul's Anglican Grammar School, Warragul.
With a passion for preaching and music (composing and playing piano and tin whistle), and for inter-generational ministry, Dean is looking forward to the opportunities for both pastoral work and biblical teaching at Trafalgar, Yarragon and Thorpdale, and to encouraging the vocation of the laity there – as he has done for a number of years as a diocesan Lay Reader Chaplain until recently. Dean loves gardening, and the natural environment, and is keen to explore the Strzelecki Ranges a little further. He also seeks to work closely with local First Nations people and their elders towards Reconciliation. He is married to Kate and they have three daughters: Merri (16) , Emily (14) and Elisabeth (8), who attend Chairo Christian school in Drouin.
The Trafalgar Clergy Appointments Advisory Board shares my delight in this announcement and we ask you please to join us in praying for Dean, his family, and the Parish as preparations are made for Dean's Induction as Rector – most likely in August, with further details to be advised.