back
back to main news
Revd Graeme Liersch appointed Rector of Wonthaggi & Inverloch
October 16th, 2020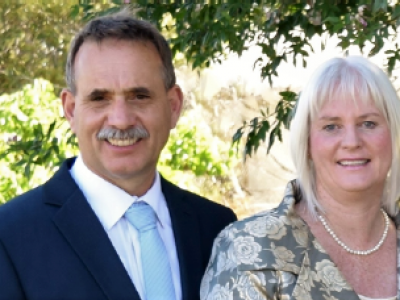 Congratulations to the Revd Graeme Liersch who has been appointed as Rector of Wonthaggi & Inverloch!
Graeme is a highly motivated person with a breadth of personal and professional experience. He has served in the RAAF as an Electronics Technician, and as a Philanthropic Welfare Office with the Department of Defence.
In early 2016 the Bush Church Aid Society supported Graeme's appointment as Mission Facilitator and Trainer for Central West QLD (Diocese of Rockhampton), overseeing ministry in three parishes covering a vast area, whilst continuing as a Reserve Air Force Chaplain and as a Director of two companies that provide philanthropic support to the Defence Forces.
Graeme is married to The Revd Susan Liersch, an Occupational Therapist and a trained counsellor and Adolescent and Mental Health Worker. Susan is a Deacon and has just completed a Bachelor of Theology degree.
We look forward to welcoming Graeme and Susan to the Diocese in the new year. Please pray for them and the Parish of Wonthaggi & Inverloch as they prepare to embark upon this new stage of ministry together.