back
back to main news
Worship from St Paul's Cathedral Sale for the Feast of Mary, Mother of the Lord
August 13th, 2021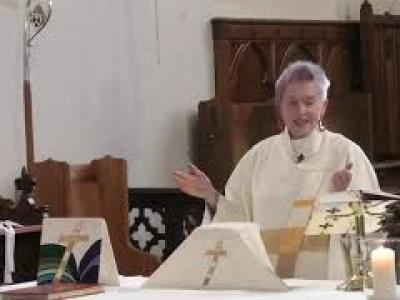 Dear brothers and sisters in Christ,
Greetings on the Feast of Mary, Mother of the Lord (15 August, transferred in the lectionary to Monday).
Several of our parishes are still affected by the extension of the lockdown in metropolitan Melbourne, and cannot gather for worship this weekend.
Others keeping the 12th Sunday after Pentecost may be glad to connect with this feast day also.
Whatever circumstance draws you to this pre-recorded Eucharist from St Paul's Cathedral in Sale, we welcome your interest and online presence.
The Dean, The Very Revd Susanna Pain, presides at this service, and I offer some thoughts around how the census that brought Mary and Joseph to Bethlehem might help us to reflect on aspects of the debate surrounding our own census this week.
Christine Morris steps out from behind the camera to read the first lesson for us, and Richard Connelly kindly edits out all the 'bloopers' in creating this video file, that we trust carries hope and comfort in testing times.
Thank you for the generous feedback that encourages us to continue offering (and improving) these resources as we are able.
Grace and peace, +Richard
— The Rt Revd Dr Richard Treloar Bishop of Gippsland